Starting a digital marketing agency from scratch without experience has its challenges but remains achievable. The freelancer's journey involves a lengthy process of building an established digital marketing business with clients and employees.
A number of freelancers are entering the digital marketing field leading to a rise in competition. An online business needs digital marketing to target new audiences while creating more rewarding and profitable customer relationships.
Digital marketing offers a cost-effective solution for building brand awareness, generating more leads, and growing sales.
Are you a freelancer planning to start your freelance digital marketing agency? Many are confused about whether or how to start a freelance digital marketing agency.
I am writing this blog to help those who are thinking about building a freelance digital marketing agency from scratch!
Is it profitable for a freelancer to start a digital marketing agency in 2023?
Before we get into the details, let me explain why a digital marketing agency is profitable and a good business to start in 2023.
Since Covid-19, more than half of businesses have chosen to opt for having a digital platform for themselves. The transition with time has helped many businesses reach out to a wide audience and generate more sales.
According to stats, the global digital marketing market is projected to grow to $786.2 billion by the end of 2026.
Digital marketing can be done remotely. You can be completely location independent. As a freelancer, you can minimize your costs by working from home and hiring remote teams to assist you.
You can gradually develop digital marketing skills as you start working on different projects. Having a freelance digital marketing agency can be an advantage.
You can be your boss! You can escape the typical 9-5 corporate working scenario and work at any point of the day.
66% of marketers believe that digital marketing is one of the best digital mediums to succeed.
Also, digital marketing is a scalable and low-cost business. You can start your freelance business by providing the services yourself. As you acquire more clients, you can hire more people and expand your business.
You need not start with a big investment at the start. All you require is a good internet connection, digital marketing tools, and a workspace.
How do I start a freelance digital marketing agency?
Here are 6 key steps to follow on how to get started in freelance digital marketing in 2023:
1. Perform market research
For any freelancer, identifying target clients and their needs is a critical first step. With this, you can analyze the requirements of the prospects and focus on more profitable and in-demand service offerings.
Once you identify your target audience, you can advertise your services better and develop marketing offerings tailored to their needs.
2. Decide your service offering
Look out for top digital marketing services in the industry. These may include social media marketing, content writing, SEO, community management, paid ads management, etc.
Some services can be offered as an add-on if required by the client, like social media account creation, graphic designing, website audit, etc.
Top digital marketing services mainly include:
1. Social media digital marketing strategy
2. Content creation framework
3. PPC Ads – Facebook, Google Ads
4. Web designing services
5. SEO audit service
Source: https://rb.gy/8fczo
Business owners typically seek a quick return on their investment, making PPC and social media content strategies ideal services to kickstart the process.
3. Create a concrete business model canvas
The business model canvas provides a road map for realizing short- and long-term goals and ensures all components of your new business work together to achieve those business goals.
You must analyze and study the following points:
Business's target market and competitive advantages
Overview of business and its products and services
Competitive trends and their analysis
Marketing plan for the business
Budget allocation
Source: https://rb.gy/oewtr
A detailed service business plan can ensure all areas of your business work toward the same goals and lay a strong foundation for success.
4. Take your brand online and establish its digital brand identity
In launching a successful freelance business, choosing the right business name, logo, and branding elements is vital. Choose a memorable, unique name and logo that reflects the values and vision of your business.
Your freelance digital marketing agency must build a great website and establish a strong social media presence. Your website will serve as one of the most crucial projects in your portfolio and should reflect your best possible work.
87% of B2B marketers use social media marketing for content distribution.
In 2023, ensure your website optimizes for desktop and mobile devices and follows best practices for the services you plan to provide.
Similarly, your social media presence should adhere to the latest best practices, demonstrating your ability to reach a wider audience and engage potential clients.
5. Build the perfect freelance digital marketing team
A successful freelance team requires a collection of digital marketing experts and passionate marketers.
Searching for the right talent is crucial for your agency to flourish. Some roles that are necessary for a freelancer to digital marketing agency:
Marketing strategists
Content writers and editors
SEO specialists
Social media managers
Website developers
You can consider partnering up with a managed marketing agency like Trigacy for exceptional marketing results and through result-driven services!
6. Launch, grow, and spur your digital agency
Have you identified your niche yet? If not it's time to decide. You should attend trade shows and industry events to network with top-tier industry experts who can likely be your potential customers.
LinkedIn marketing can also help you reach out to your potential clients. After establishing relationships with potential clients in your niche, remember to maintain and foster those connections. You can stay in touch with clients' needs and preferences by regularly communicating with them.
To ensure your team's growth, continuously evaluate and improve your offerings and processes based on new information. Stay updated on industry trends, regularly solicit customer feedback, and invest in new technologies to offer the best products and services.
5 Major Challenges Faced By Freelance Digital Marketers
Are you looking for a career in digital marketing as a freelancer?
For a freelancer to establish their digital marketing agency, they have to overcome certain challenges in the transition. Knowing about them in advance can help you succeed faster!
1. Lead generation
One of the prime challenges is to find potential clients. As a freelance digital marketer, you must continuously seek potential customers to maintain a balanced cash flow.
Communication can be facilitated by properly channeling and sending out emails. Additionally, obtaining reviews and referrals from the customers you have served can be beneficial.
2. Monetary factor
The freelance market is a saturated one. In the beginning, you might earn lesser amounts, but if you maintain a proper image and deliver beneficial results, you can reach prominent positions and even make it to the list of top priorities for business owners.
3. Multichannel marketing
You must research and prioritize proper marketing channels for wider reach. To advertise your freelance digital marketing services, you can incorporate a variety of marketing platforms. Creating compelling Instagram pages and designing effective Facebook ads are among the options available to you.
4. Modern technology adaptions
Technology is innovating at a fast pace. You need to stay updated and continually change your advertising methods for both your customers and your freelancing. You need to also learn and adapt to the AI tools to make their optimum and relevant usage.
5. Competitive marketplace
As discussed already, freelance digital marketing is a saturated market. It includes big fishes providing similar services and offerings. You got to stay out of the box and find out the right selling point for yourself.
Looking for a freelance partner to kickstart your digital marketing agency?
Starting your digital agency is a challenging undertaking. However, with the right preparation and planning, you can create a rewarding and profitable business.
Trigacy was founded by Vedarth, who started his career as a freelancer in digital marketing. So naturally, we know the ins and outs of the same and the loopholes that may arise!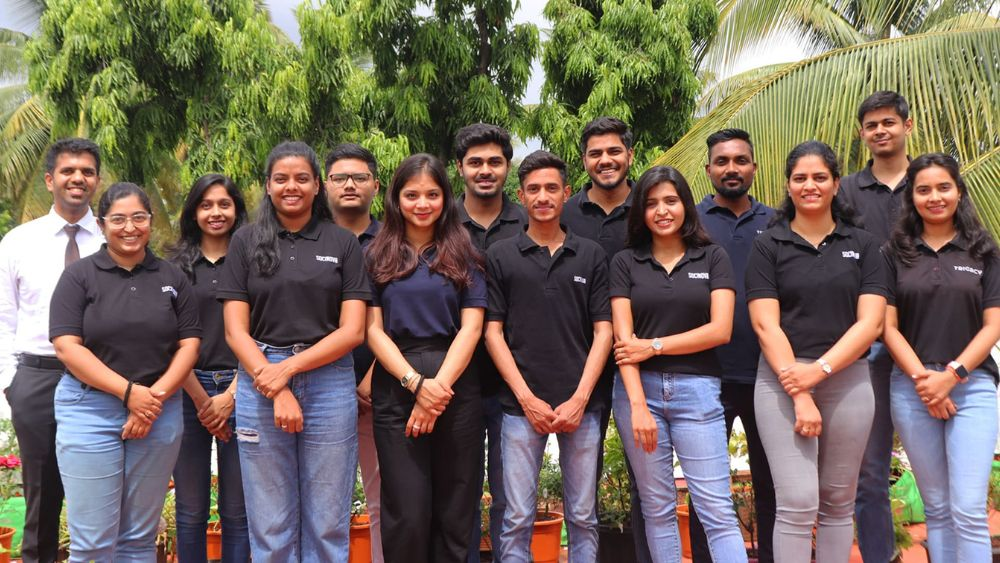 No need to hire a full-time marketing person or invest in expensive marketing software. Simply hire us to create and execute a sustainable marketing strategy for your brand.
Written by Ashay Chandekar from Trigacy. Images have copyrights from their respective sources.