Struggling with low traffic & conversions?
2X your traffic & conversions
We will transform your marketing and design campaigns that convert traffic into leads!
4 Growth Pillars of Our Fractional CMO Services
Ideal Campaign Budget: US$5K/mo
For us to make this campaign profitable for you within 90 days, here's the budget distribution we request. Along with our fees, you must budget for ad spend and the required software purchase. But in the end, the whole campaign will pay for itself 2.5-3 times, giving you a handsome return on investment.
What's better than an individual as a fractional CMO? A team!
Transform Your Marketing in 90 days
We've scaled
100+

profitable campaigns!
I've been working with Vedarth and his team for years. Their services are essential to my business. They are very focused on making sure my clients get the best social media posts with little effort from me.
Vedarth Deshpande and his team are very tremendous to work with! Very responsive to social media suggestions and recommendations and positively involves his clients in the process to provide the best quality service · ️
Vedarth is wonderful to work with and has been great on many projects. He is able to deliver quality & communication.
Professional, and knowledgeable. Always willing to help as much as possible to ensure your needs are met. Definintely would recommend to anyone.
Vedarth as done a wonderful job accommodating my businesses needs. I would highly recommend this company's services.
Great company! High quality posts and social media content. Always willing to help with a quick response time. Best value for the money for all social media needs that I have encountered.
Vedarth & his team were fantastic to deal with! Highly recommend. Thanks for everything !
Great Service, Reliable, Timely responses and reply, Always willing to work with you to fit all your needs. would recommend to anyone.
This is an expert team of social media and marketing professionals. Highly recommend for start up and small businesses that want to jump start their marketing efforts.
Profitable Campaigns for companies of all sizes
SPARK IT Services is headquartered in Muskogee, OK. We've redesigned their website and are managing content marketing for them since 2017.
CGA Weight Loss have multiple locations in Dallas for which we manage ads, social media, etc. They have been our client since 2020.
Pranyx's is in the process of launching a revolutionary CRM for debt collection agencies, and we're managing content marketing for them.
They are located in Lake Mary, Florida and our team redesigned their website, along with managing social media and SEO for them.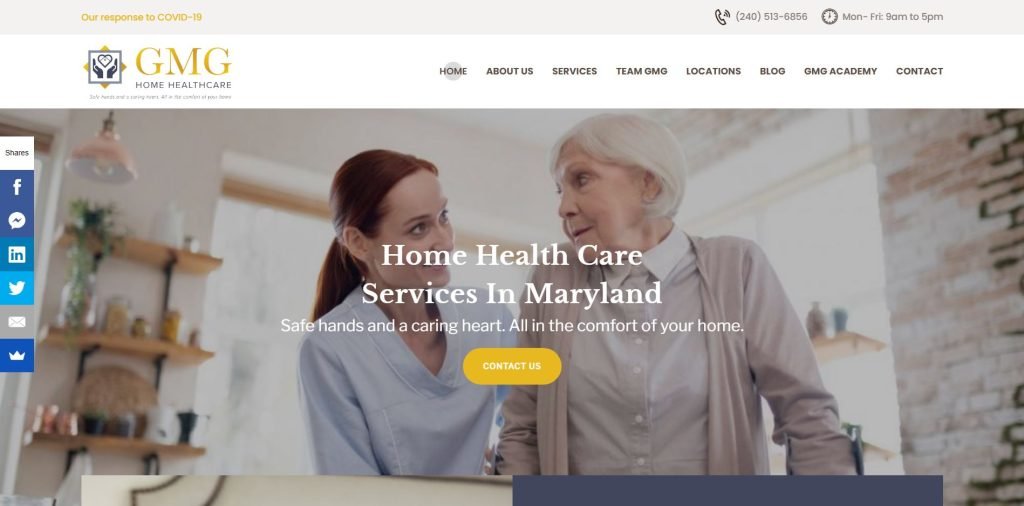 They provide home healthcare services in Maryland. We've redesigned their website, helped with SEO and are managing their social media.
CNRG helps nonprofits in and around Denver, Colorado. We're managing their content marketing, including social media, videos, blogs, etc.
We leave no stone unturned for your success
Why Fractional CMO Is a better option
Lower costs guaranteed
Can be hired on an as-needed basis
Brings a fresh perspective to marketing
A wider network of talent & resources
Engaged and deployed quickly on a project basis
Costs upwards of $10K a month
Far more difficult to initiate and terminate
Can be carried away by traditional practices
Limited by the company's resources
It takes months to hire a CMO & then assign a project
Effective Consulting + Prompt Execution = Success
As your Fractional CMO, we are bound to consult you on all the marketing projects, objectives, and obstacles that your company might be facing. But that is not all that covers the scope of a Fractional CMO. Below is just a small glimpse of the many activities that will be associated will our role as your Fractional CMO.
Technologies we work with
Our smart marketers will adapt to any tech stack you have!
Companies around the world trust Trigacy!
Are you an ambitious startup founder looking to take your business to new heights? In the ever-evolving world of entrepreneurship, having a fractional CMO for
Read more