Are you new to digital marketing? Getting confused with all the social media acronyms used online?
Keep reading for the latest social media abbreviations and acronyms you should know!
Social media marketing boosts brand visibility, engages audiences, and drives conversions.
It uses platforms like Facebook, Instagram, LinkedIn, etc. to build communities and promote products/services.
If you are a social media marketer, you must know the most commonly used social media acronyms and abbreviations to stick up to the trends.
This will not only help you stay updated, but you'll better understand what the audience is saying. That's what we call online social listening!
Just FYI (for your information), in 2023, there are estimated to be 4.89 billion total social media users worldwide and…
…nowadays, the amount of time internet users spend on social media is — 151 minutes per day. That's something to wonder about!
Just to recall, an 'acronym' is a word, name, or set of letters that are created as an abbreviation for a longer phrase.
Here, I have put together the top 50 digital marketing acronyms for digital marketers like you!
Network-Specific Social Media Acronyms
First things first! Let's start with acronyms related to different social media networks.
You already know all of them, but you need to know what their acronyms are.
1. FB: Facebook
2. IG: Instagram
3. LI: LinkedIn
4. YT: Youtube
5. GMB: Google My Business
Facebook is the most-used platform by marketers worldwide (90%). Instagram ranks second (79%).
There are certain feature-specific abbreviations for these social networks too!
6. DM: Direct message. This acronym is mostly used for Instagram and Twitter. It refers to messaging between two people. You'll find people and companies mentioning their followers to "DM for details" on their social media content.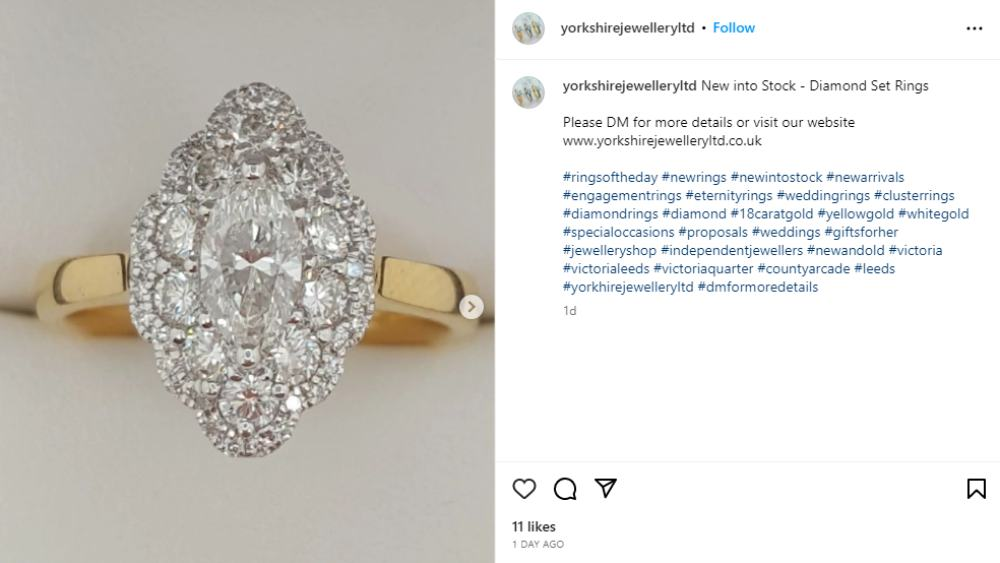 7. MT: Modified tweet. You can alter the tweet before resharing it. A tweet is generally modified to rephrase the text or shorten it.
8. PM: Private message. It is just like direct messaging. The users can interact one-to-one in their chat rooms.
9. RT: Retweet. It is when you share someone else's tweet on your feed. The retweet count is shown according to the number of times it is reshared.
Digital Marketing Acronyms For Businesses
Let's also explore acronyms that are commonly used in the business language. You must be aware of them while having social media communication.
10. B2B: Business to business. It refers to a business that caters to the needs of other businesses. For example, 'B2B marketing', where digital marketers help a business to promote their product or service to other businesses in the market.
11. B2C: Business to customer. It refers to a business that directly sells their products or services to end users i.e. customers.
12. CMS: Content Management System. CMS is the tool used by social media marketers for editing, scheduling, and publishing written content over the internet.
13. CMGR: Community manager. Community managers are responsible for managing and maintaining a brand's relationship with their community.
76% of branded communities have a dedicated community manager.
14. CPC: Cost per click. This is the amount that you pay for every person who clicks on your ad.
15. CPM: Cost per mille or impressions. It is used for measuring ad impressions over your ad graphic.
16. CR: Conversion rate. It is the number of people who take the desired action divided by the number of people who could have.
For example, if you had 40 conversions from 1,000 interactions, your conversion rate would be 4%, since 40 ÷ 1,000 = 4%.
17. CRO: Conversion Rate Optimization. It refers to the steps you take to improve your webpage's or ad's conversion rate.
18. CTA: Call to action. A text prompt intended for the audience to take the desired action.
For example, Call now, Add to cart, Visit our website, Explore the collection, Email us, etc.
19. CTR: Click-through rate. It is the percentage of people who took the action of clicking the link given in the content.
20. ROI: Return on investment. It is the total earning you get against the total investment you've done.
21: SMB: Small & mid-sized business
22. SMM: Social media marketing
23. SMO: Social media optimization
24. SoLoMo: Social, local & mobile. It is a term used to showcase a merger between mobile marketing & social media marketing.
25. SRP: Social relationship platform. A centralized platform that lets you publish content on different social media accounts. It also helps to track social media analytics.
26. UGC: User-generated content. Refers to the content created by the users of socials in any format or type.
79% of people say UGC highly impacts their purchasing decisions. Cool, isn't it?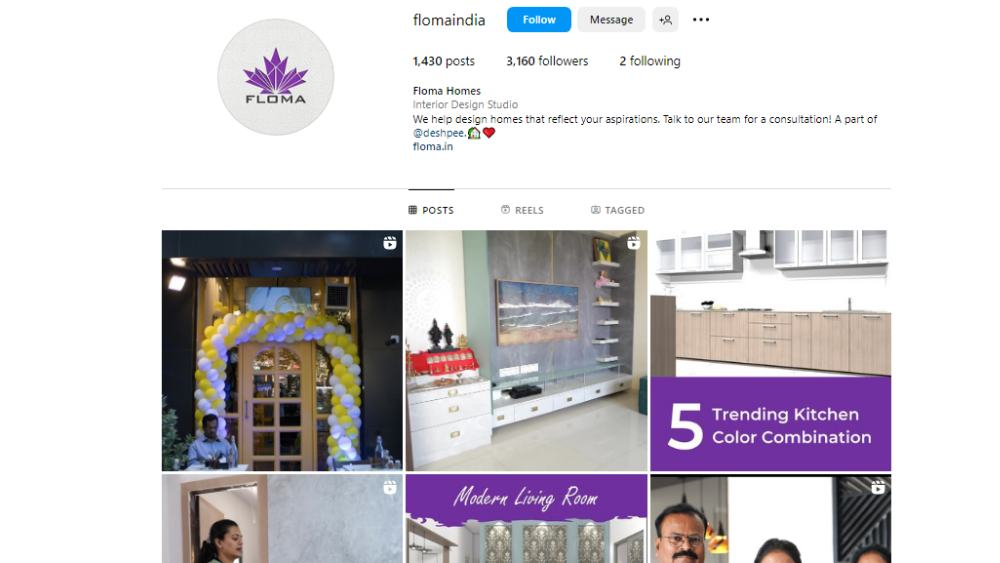 SEO Digital Advertising Acronyms
'SEO' itself is an acronym that stands for 'Search Engine Optimization'. It refers to the process of improving your website or social media account's presence for better ranking and visibility on the internet.
70% of online marketers say that SEO is better than PPC for generating sales.
27. BL: Backlinking. It refers to a webpage that links to another webpage. Often known as an 'Off-page SEO technique.'
Did you know? Websites that rank #1 on Google have 3.8x more backlinks than the rest of the top 10 sites.
28. LB: Link building. It is a simple process of getting links from another website to your website.
According to 93.8% of link builders, link quality is more important than link quantity.
29. LPO: Landing Page Optimization. It is the process of optimizing the main home page of the website that people usually visit the most.
30. LSEO: Local SEO. It is one type of SEO process done on the local level. This helps your business be more visible in the local search results on Google.
The #1 result in Google gets approximately 32% of all clicks.
31. LTKW: Long Tail Keywords. These are the longer phrases or searched terms by audiences on Google.
For example, social media marketing strategy, digital marketing tactics for startups, etc.
32. MTO: Meta Tags Optimization. These are the HTML(Hypertext markup language) tags used to provide additional information about a page to search engines and clients.
33. OBL: Outbound Link. These are the links that direct the user to another specific website or webpage.
34. SERPs: Search Engine Result Pages. These are the pages displayed by the search engines when the user searches for a desired keyword.
Technical Terms for Digital Marketers to Know
Are you working in a tech company? Or handling social media for one? Keeping these acronyms in your collection can help you engage with your brand's audience more effectively.
35. GA: Google Analytics
36. PV: Page Views. This is the number of visitors landing on the website's pages.
37. RSS: Simple Syndication/Rich Site Summary. It is a feed of all the published content from a source, mostly blogs.
38. SEM: Search Engine Marketing. It is the practice of marketing your product/service using paid ads that appear on search engines.
39. UI: User Interface. It is the visual aspect of the website that the user sees and interacts with.
40. URL: Uniform Resource Locator. It is the web address used to locate a webpage or website. For example, our favorite website: www.trigacy.com 🙂
41. UV: Unique Views. They are the number of unique views for a page, image, or video.
42. UX: User Experience. It is the first-hand experience that the user gets on a website or an application.
Social Media Conversational Slangs
Most of the social media slangs are conversation-oriented. They are often used in social media content.
It is good to know the following social media slangs so you can understand what your audience is saying and then provide them with a proper response.
It can also help you with community management!
43. AMA: Ask Me Anything. It is often used by social media influencers, celebrities, or industry experts as an open invitation to questions from the public.
44. DYK: Did You Know?
45. FBF: Flashback Friday. It is a theme where people post their previous pictures or videos as a memory on their feed.
46. FYI: For Your Information
47. LMK: Let Me Know
48. OOTD: Outfit of The Day
49. TBT: Throwback Thursday. It is similar to the FBF theme; people share old photos and videos.
50. TMI: Too Much Information
Top 3 Practices On Using Social Media Slangs And Acronyms
I hope you liked this list of the well-known social media acronyms! I'm sure you're looking to use some of them in your communication going forward.
But, it isn't right to unnecessarily fill your social media posts with them.
Here are a few practices to use them right.
Maintain your brand's voice
Regardless of how cool the acronym sounds, you must only use it if it suits your brand's tone. Using slang is ok when you are interacting with your followers.
It is important to know the subtle way of using social media acronyms and maintaining a professional tone.
Understand when to use the right slang or acronym
Using too much casual tone can prove nasty for the brand. You have to understand the situation carefully and use the right acronym at the right time.
Know what slang your audience uses
'Social listening' helps you understand the internet slang that your audience is using. This activity provides an excellent method for identifying common phrases and acronyms in their posts, enabling you to comprehend their language.
63% of social media marketers believe listening will become more important over the upcoming year.
I hope this article has added value to your digital marketing acronym vocabulary! In case of any missing acronyms or additional inputs, please feel free to write in the comments. Thank you!
Written by Ashay Chandekar from Trigacy. Images have the copyrights of the respective sources.