Did you know that 90% of all companies are small businesses and they account for 50% of jobs? Are you a small business looking for the best free digital marketing tools?
Small business owners require a competitive edge with a number like this. If you're setting up a business, you're likely to seek methods to gain an advantage over the competitors. To achieve this, you'll require a strong marketing strategy and access to the best free digital marketing tools for your small business.
Countless digital marketing tools exist that are free to use and can be a fruitful option to scale up your business. These tools of marketing prove exceptionally valuable to small businesses, especially those that lack the resources for an in-house marketing team or the budget for outsourcing to a marketing agency.
You can build brand awareness and stay ahead of your competitors with the best free marketing tools online! Wait! So which are these free marketing tools for small businesses?
Settle in, recline, and keep reading! I am your certified digital marketing professional here to help you with 13 of the best free digital marketing tools for your small business.
1. Google Keyword Planner
It is one of the top Google keyword research tools that helps you to learn the keyword research process. The Google Keyword Planner also provides a free keyword research tool, aiding in the planning of PPC and SEO marketing campaigns by analyzing keyword popularity, volume, and competition.
2. Siteliner
Swiftly analyze your entire website at no cost with Siteliner. Uncover issues like duplicate content, broken links, internal page rank, and redirections, ensuring your site's optimal performance. It is your free website analytics tool!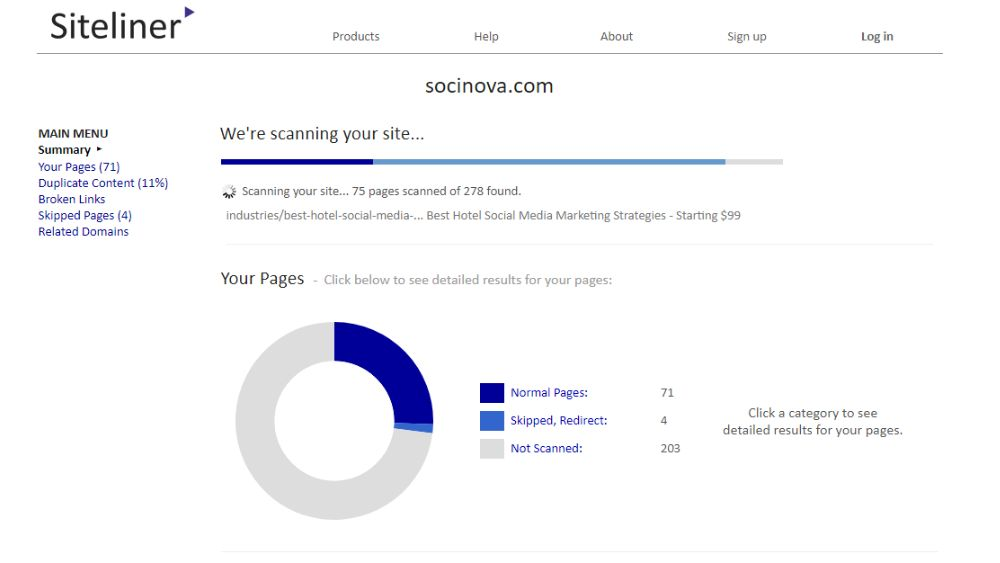 3. Canva
Hubspot reports that 49% of marketers view visual marketing as a crucial element in their overall strategy, yet over 23% find design and visual marketing challenging.
Thankfully, Canva simplifies image creation with templates and optimized sizes. The free plan grants access to 250,000+ templates, 100+ design types, and thousands of stock photos.
4. Google My Business
Is your business listed on the Internet? Do you have a Google business account? Google My Business helps to create your Google business profile and list your business online. It is helpful for local SEO as it plots your business location in Google Maps.
You can enhance your listing by adding photos, revising your business information, and urging customers to post reviews.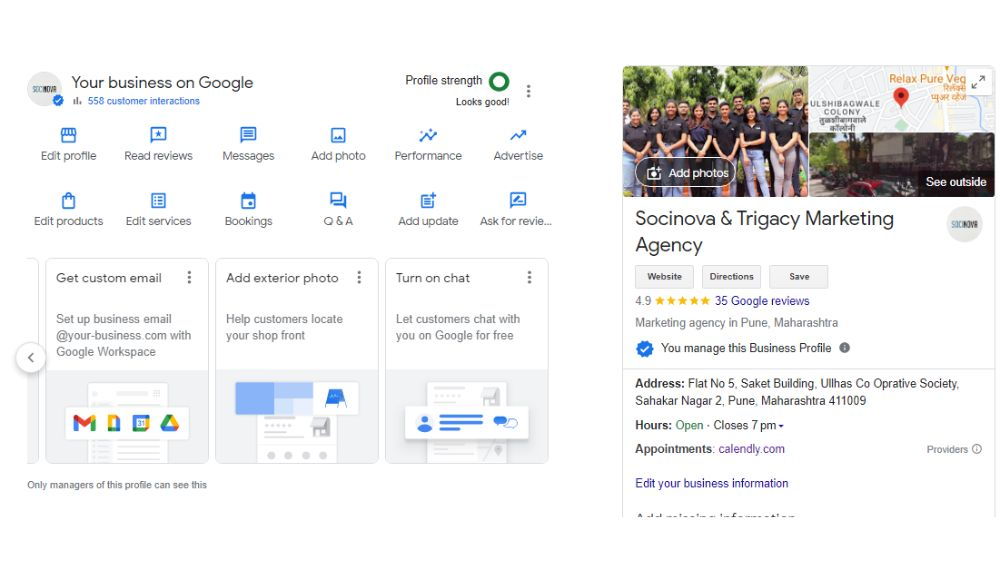 5. Hemingway App
Are you a grammar-nazi? I have something for you!
The Hemingway App focuses on streamlining content. It analyzes your content and provides simplified, color-coded alerts for complex and lengthy sentences, passive voice, and unnecessary adverbs. It is a substitute for Grammarly!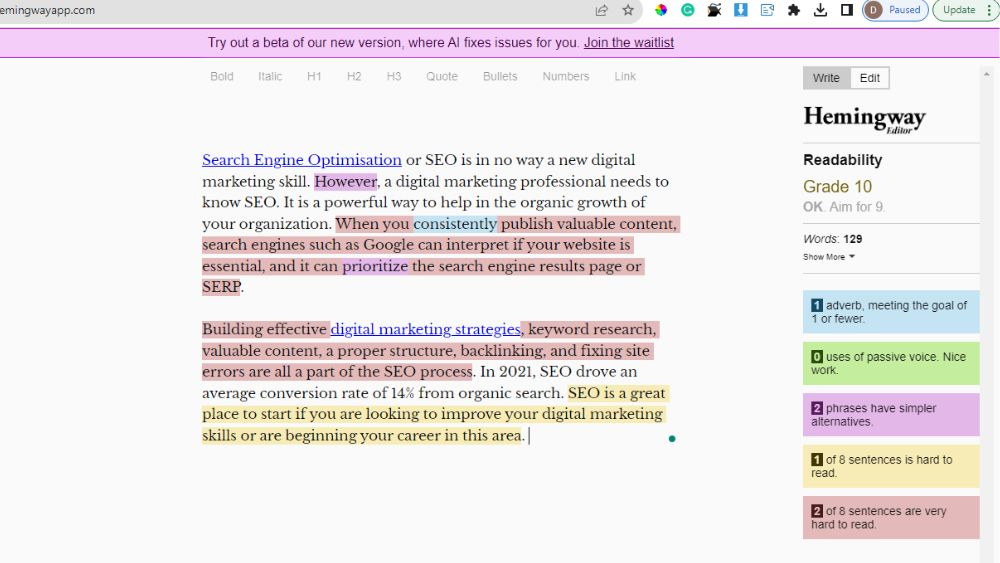 6. Screaming Frog
Screaming Frog, a website crawler, enables businesses to crawl URLs and collect online elements for SEO technical audit. Users can freely download Screaming Frog.
7. Headline Studio by CoSchedule
Craft headlines that drive traffic, and shares, and improve search results for your website and online content with Headline Studio.
8. ChatGPT
OpenAI developed AI ChatGPT, an AI-powered language model capable of generating human-like text based on context and past conversations. The language model can answer questions and help you with tasks, including composing emails, essays, and code. Have you explored this free AI tool yet?
9. Due
Are you searching for software that tracks time spent on all of your marketing tasks?
Due offers small businesses the ability to track their time spent on a marketing project, absolutely free! With this knowledge of marketing time constraints, you can make informed decisions and efficiently budget for your business's marketing tasks.
10. Ubersuggest
Good content will only rank that has well-researched keywords in it! Wondering what is that tool?
Ubersuggest is a comprehensive SEO and keyword research tool that offers insights on website performance, competitor analysis, and keyword recommendations, assisting in optimizing online content and improving search engine rankings.
11. Answer The Public
Answer the Public, an effective free marketing tool, enables businesses to identify questions and topics related to their primary keywords. Armed with this knowledge, businesses can craft their content to rank higher and convert more visitors.
This tool by Neil Patel stands amongst the best digital marketing tools for small businesses!
12. MailChimp
Are you looking for an email marketing tool?
MailChimp is one of the free email marketing tools, that empowers businesses to create effective and efficient email marketing campaigns. Businesses can enhance their marketing strategy by directly connecting email campaigns to their website using MailChimp.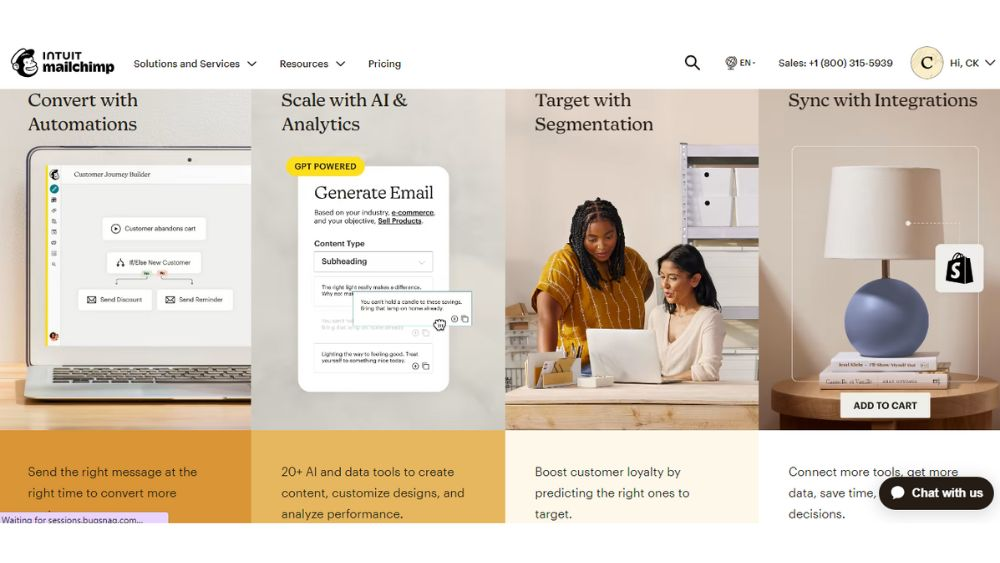 13. Hotjar
Understanding your website's performance is a fundamental aspect of modern marketing. Hotjar enables you to assess your website's performance and identify areas for improvement.
This tool enables real-time audience behavior tracking and analytics.
I hope these 13 free digital marketing tools will help you enrich your small business. The knowledge quest is still not over…
I am going to list a few frequently answered questions for you all!
1. Which digital marketing techniques should small businesses use?
Content Creation & Marketing
Website Analytics
Search Engine Optimization (SEO)
Email Marketing
AI Tools
Social Media Advertising
2. How to create a digital marketing strategy for small business?
Digital marketing is essential in today's time for online businesses to sustain their branding and online presence. It can be done by content creation, SEO (Search Engine Optimization, email marketing, video marketing, social media marketing, etc.
3. What tools can I use for digital marketing?
There are free marketing tools for small businesses, namely: Google My Business, Canva, Google Trends, Buffer, Hotjar, MailChimp, ChatGPT, Ubersuggest, Siteliner, Google Keyword Planner, Screaming Frog, etc.
4. Which are the best free KW research tools available online?
Ubersuggest, Google Keyword Planner, Answer The Public, Moz, etc.
Conclusion
In the ever-competitive landscape of small businesses, gaining an edge is essential. Establishing a strong marketing strategy and harnessing the power of the best free digital marketing tools are key steps toward success.
Fortunately, a plethora of free tools are available, making it feasible for small businesses to compete effectively. These tools, especially beneficial for those with limited resources, enable brand-building, staying ahead of competitors, and achieving growth. So, as you explore these 13 invaluable free digital marketing tools, remember that they are your allies in the journey to small business success.
Are you looking for a reliable digital agency for your business marketing? We at Trigacy help businesses flourish digitally right from scratch. It's your time to make it large! Book your business consultation call today!
Written by Ashay Chandekar from Trigacy. The images have copyrights from their respective sources.